10 Things You Didn't Know About… Orange Is The New Black
Prison dramas are normally gritty, dour affairs, but Orange Is The New Black, which is as funny as it is gripping, has redefined the genre entirely.
Based on the memoirs of Piper Kerman - who is also the show's protagonist, played by Taylor Schilling – the show details the story of how the New York-based Kerman finds herself incarcerated for 15 months in a women's federal prison, the result of a decade-old misdemeanour in which she naively agreed to help launder an ex-lover's money as part of a large and complex drug operation.
With season three hitting DVD shelves this week and a fourth series due to hit screens in the coming weeks we thought we'd take this opportunity to have some fun and present 10 things you didn't know about Orange Is The New Black…
The real Piper Kerman features in the show's title sequence...
If you look closely in the title sequence you can see three brief shots of Kerman among the photos of other prison inmates.
Laura Prepon originally wanted to play Piper…
The That 70's Show star originally auditioned for the lead role, but producers liked her better for the role of Alex Vause.
And the part almost went to Katie Holmes…
Creator Jenji Kohan revealed in an interview that she had discussions with Holmes about taking the role, but schedules scuppered it going any further.
Uzo Aduba was only supposed to be in three episodes…
She was only supposed to play Suzanne 'Crazy Eyes' Warren for three episodes in the show's first season, but the producers and writers liked her so much they wrote her a much bigger role.
It's filmed at an abandoned asylum...
The scenes inside the prison are shot in a studio, but the outside scenes in the prison are actually filmed at Rockland Children's Psychiatric Hospital, a semi-abandoned asylum in Orangeburg, New York.
Ryan Murphy originally had the rights to Kerman's memoirs…
Before Kohan got hold of the rights they were originally bought by Murphy, the man behind TV mega hits American Horror Story and Glee, but he's admitted since that he could never figure how to bring the book to life and was happy to let the rights lapse.
Jodie Foster has directed two episodes…
The Oscar winning actress has taken charge of two episodes, one in season one and one in season two.
The writers snuck in two American Pie jokes in the show's first episode...
To celebrate Jason Biggs' presence in the show the writers clearly decided to remind him of his big break with two excruciating gags, watch it back, they're in there...
It scored Regina Spektor a Grammy nomination…
Her theme tune 'You've Got Time', which Spektor wrote for the show, scored her a Grammy nomination, the first she'd ever received. It was for Best Song Written for Visual Media and she ended up losing out to little-known songstress Adele...
The show has already been renewed for three more seasons…
Season four hasn't hit screens yet, but Netflix have already committed to making a fifth, sixth and seventh season of the show.
Season Three of Orange Is The New Black is out now on DVD and available to purchase here in hmv's online store.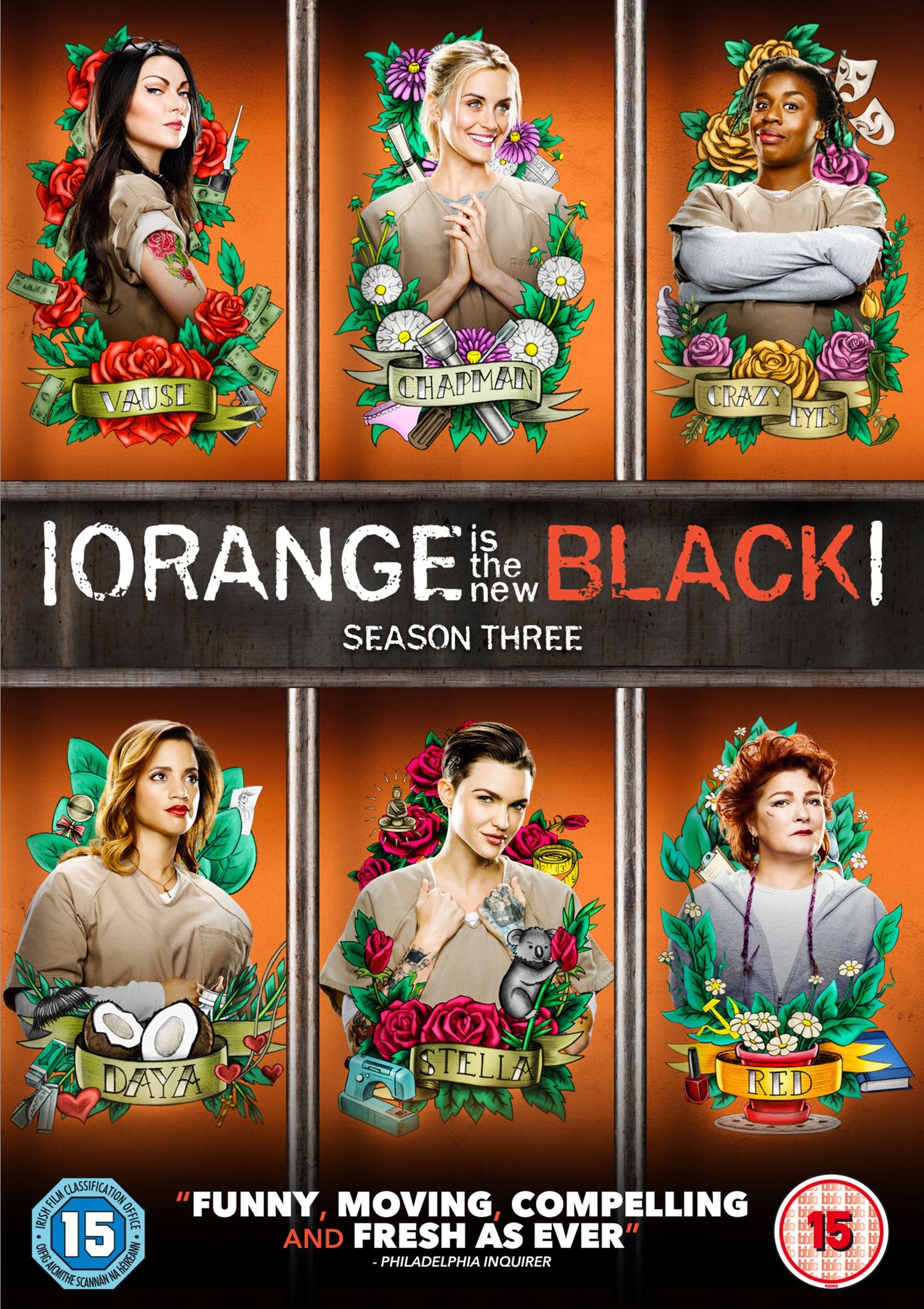 Orange Is the New Black: Season 3