10 Things You Didn't Know About… Ripper Street
With the possible exceptions of the Tudors and Stuarts and the two great World Wars, there aren't too many moments in British history that have been plundered as regularly as Victorian London, but when Ripper Street arrived at the end of December in 2012, it presented that time and place in a whole new light.
The show starred Matthew Macfadyen, Jerome Flynn, and Adam Rothenberg and begins in 1889, six months after the infamous Jack the Ripper murders that terrorised London and all who lived there.
Macfayden plays Detective Inspector Edmund Reid with Flynn as Detective Sergeant Bennet Drake, the pair team up with former US Army surgeon and Pinkerton agent Captain Homer Jackson (Adam Rothenberg) to investigate still-unsolved killings of Jack The Ripper.
As the show's fifth and final season arrives on DVD shelves, we had a flick through the archives and have come up with 10 things you didn't know about Ripper Street...
Writer Richard Warlow turned down America to make the show…
While developing the early drafts of Ripper Street, Warlow was offered the chance to play a key role in the re-working of his hit drama Mistresses for ABC in America, but turned that down, wanting to focus all his efforts on his new Victorian saga.
Matthew Macfadyen was initially very sceptical about taking his role…
The Pride and Prejudice star told The Big Issue that his first reaction to getting the script was to think "Here we go, another tortured policeman", but he was soon won round by Warlow's work and signed on to play Reid.
The show was a massive boost to the Irish economy…
Shot almost entirely in Dublin, Ripper Street's production required the use of 5,000 extras, crew and cast from Ireland and ploughed over 20 million euros in the local economy. And that was just across the first two seasons!
Macfadyen's Edmund Reid was a real detective…
Edmund Reid was indeed a working detective in London during the blood-stained days of Jack The Ripper and it is from him that the character was inspired.
He was a multi-talented detective…
Not only was he a feared investigator, Reid was also a keen hot air balloonist and a talented actor and singer!
But he didn't look much like Macfayden…
In reality, Reid was quite a small man, standing at just 5'6, whereas Matthew Macfayden is a strapping 6'3. We think that's called dramatic license...
The pub where all the detectives drown their sorrows, that's still there…
The Brown Bear pub, which Inspector Reid, Sergeant Drake and Captain Jackson frequent rather a lot, is still a working pub. You can go there for a drink right now, depending on what time it is when you're reading this of course...
And H Division? That's still in operation…
The division of the Metropolitan Police setting for this program, H division, was and still is a real division of east London that is today known at HT division. If you get in trouble in Tower Hamlets, then it's them you'll have to answer to...
The show has a lot in common with Game Of Thrones…
14 things in common to be precise, as many as 14 of the show's various key players have also cropped in the Seven Kingdoms, most obviously Jerome Flynn, but also Iain Glen, who plays Jorah Mormont, Kristian Nairn, who plays Hodor, and Michael McElhatton who plays Roose Bolton, they've all turned up in Ripper Street.
It's had some great guest stars…
As well as the Westeros alumni, the likes of Laura Haddock, The Office's Patrick Baladi, comedian Jason Manford and Line Of Duty's Martin Compston have all turned up at some point.
When Ripper Street was cancelled, people were not happy…
When the BBC decided to call time on Ripper Street after two seasons, an online petition to save the show gathered over 40,000 signatures in a matter of days. In the end, the show carried on running to five full seasons...
The fifth and final season of Ripper Street is out now on DVD and available in hmv's online store.
You can check out all the previous seasons of the show here in hmv's online store.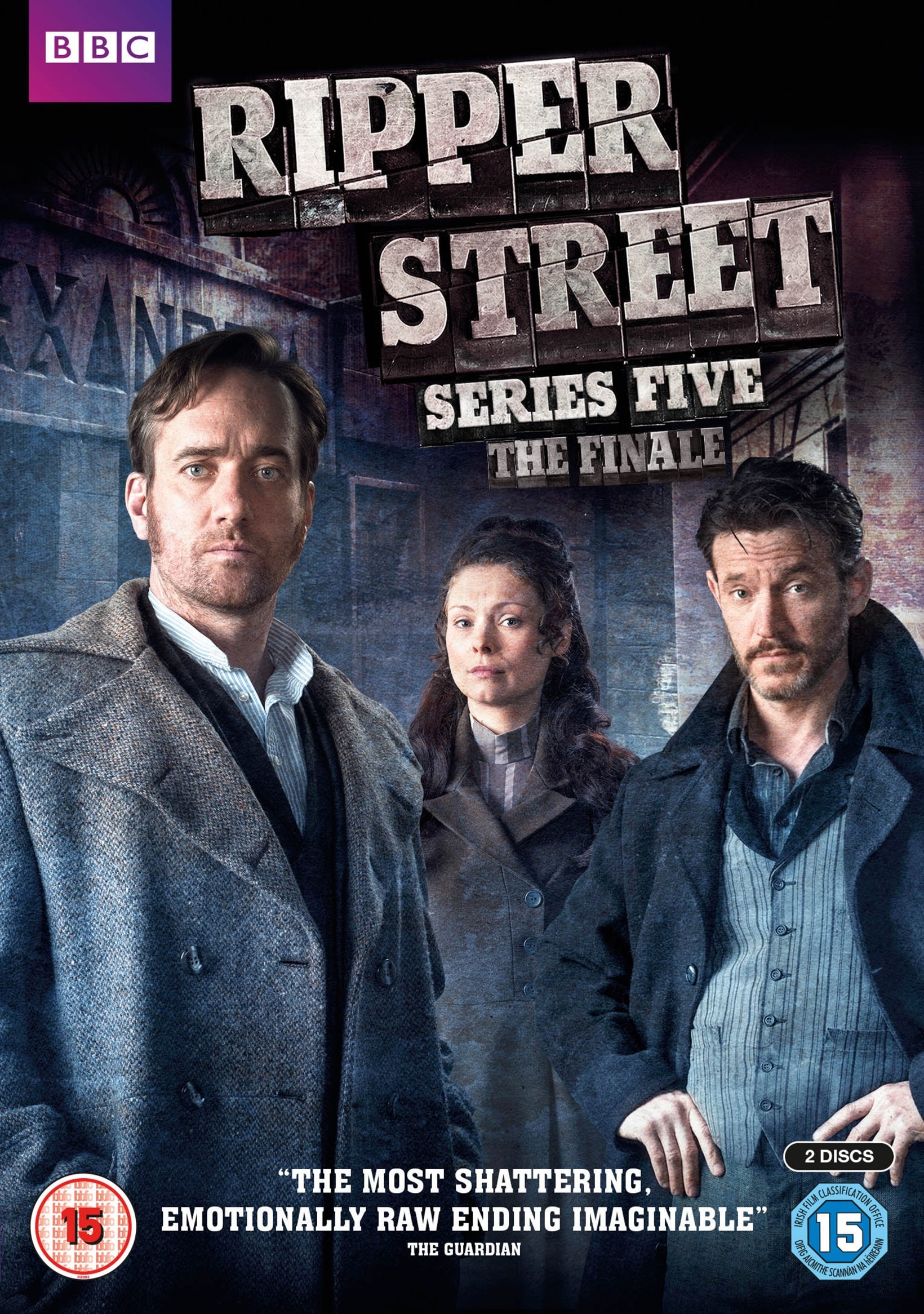 Ripper Street: Series Five - The Finale