10 Things You Didn't Know About… The Flash
The Flash, he's been on the small screen a few times before, but never so successfully as he is now.
In the new series, where he is played by Grant Gustin, Barry Allen is a crime scene investigator who gains super-human speed, which he uses to fight criminals, including others who have also gained superhuman abilities.
With the show's second season about to finish its run on TV and now available to pre-order on DVD (you can do so on the right-hand side of the page), we thought we'd have some fun and pull together 10 things you didn't know about The Flash...
John Wesley Shipp has some serious history with The Flash…
He played the title character back when the series ran in 1990, but has now moved upstairs to play Barry Allen's father Henry in the new show.
Grant Gustin had some serious competition for the role…
He saw off challenges from Sleepy Hollow's Matt Barr and The Dressmaker's James Mackey to get the par of Allen.
He almost got a key role in a very different franchise…
Before he was The Flash, Gustin came very close to getting the role of Finnick Odair in The Hunger Games, but ultimately that went to Sam Claflin.
And his co-stars have plenty of musical history…
Gustin found fame after appearing in mega-hit series Glee where he played one of the Warblers, he's not the only cast member who can hold a tune though, his co-stars Jesse L. Martin and Andy Mientus both previously starred on Smash.
Grant Gustin's Mask has got a lot more comfortable…
For the first nine episodes of the series the show's crew were forced to glue the Flash mask to Gustin's face to sustain the effects. Fortunately a mask with a zip was then created and Gustin's days on set got a lot less painful…
It initially took him to a long time to get into costume…
The first time Gustin put on the suit it took him a full 40 minutes to get changed into it, after some adjustments the show's crew have now got it down to 15 minutes...
There are only two fully CGI characters on the show…
They are King Shark and Gorilla Grodd.
Getting The Flash effect takes a lot of work...
Gustin revealed, when asked how the team create his movement, that the crew stick him on a treadmill in front of a green screen, hook him up to a harness, ask him to run and blow wind on him. It works... 
Not that he's a slouch in real-life...
Gustin was a star athlete in high school and even earned the nickname 'Thunder Foot' because of his ability to kick a ball so far and run after it. 
There will be an entirely different Flash for the movies…
While Gustin will be The Flash on TV for a good while longer, the role for the big screen has been given to We Need To Talk About Kevin star Ezra Miller. He made his debut in the role in Batman V Superman: Dawn Of Justice.
The second season of The Flash will be released on September 12th and is available to pre-order now by clicking on the icon on the right-hand side of the page.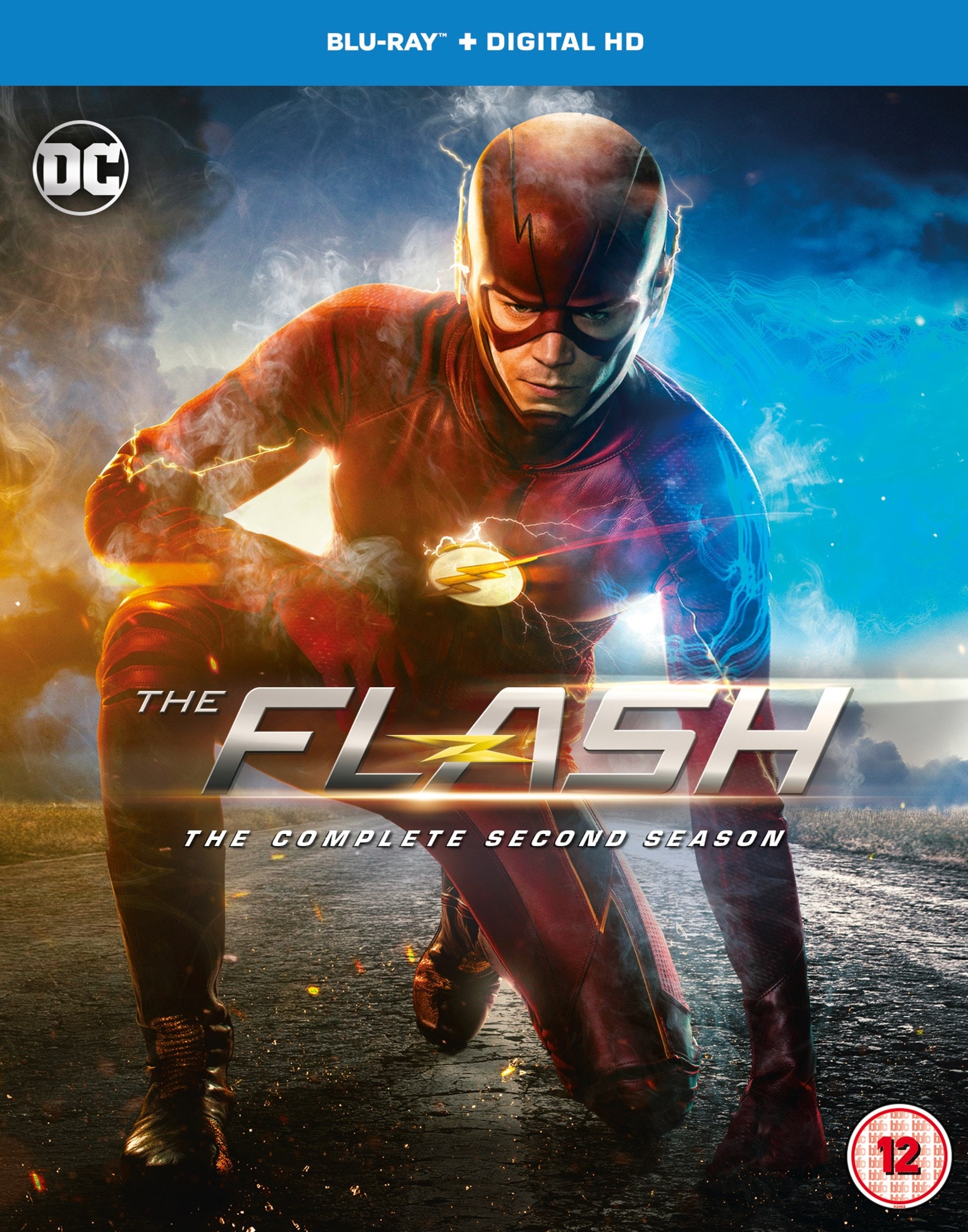 The Flash: The Complete Second Season