hmv.com previews... 2020's Best Movies - Action
Over the next two weeks, we're going to be previewing 100 of 2020's best movies. We begin today and it's time for action...
The King's Man
Starring: Ralph Fiennes, Harris Dickinson, Daniel Brühl, Charles Dance, Rhys Ifans, Matthew Goode, Aaron Taylor-Johnson, Gemma Arterton, Tom Hollander, Djimon Hounsou, Stanley Tucci
Director: Matthew Vaughn
Release date: September 18th
Originally due at the end of this year, but now arriving in the autumn of 2020, a new Kingsman spin-off from Matthew Vaughn, 
The movie will blend the fictional universe of the Kingsman with the real-life Duke of Lancaster's Regiment, which has had a rank known as Kingsman for more than a century.
The film's synopsis reads: "As a collection of history's worst tyrants and criminal masterminds gather to plot a war to wipe out millions, one man must race against time to stop them..."
The Rhythm Section
Starring: Blake Lively, Jude Law, Sterling K. Brown, Max Casella, Geoff Bell
Director: Reed Morano
Release date: February 21st
It's been a long post-production for this thriller, which was originally due out at the start of 2019. 
It stars Lively as Stephanie Patrick, a woman who suffers a devastating loss when her family are killed in a plane crash, a crash on a flight she was also due to be on. 
Discovering, years later, that the crash was not an accident, she sets out to find the culprits...
007 producers Barbara Broccoli and Michael G. Wilson have overseen the movie, marking only their second project outside the world of James Bond. 
Nobody
Starring: Bob Odenkirk, Connie Nielsen, Christopher Lloyd 
Director: Ilya Naishuller
Release date: August 14th
Bob Odenkirk, best known for his portrayal of slippery lawyer Saul Goodman, will present a very different face this time. 
In this biting action thriller, Odenkirk is Hutch Mansell, an overlooked suburban dad no one would look at twice. 
But when two thieves decide to break into his house, an unknown rage within him is unleashed, sending him on a path that will uncover dark secrets he fought to leave behind….
Ilya Naishuller, director of rocket-powered action smash-em-up Hardcore Henry, takes charge. He works from a script from John Wick co-writer Derek Kolstad.
Without Remorse
Starring: Michael B. Jordan, Jamie Bell, Jodie Turner-Smith, Luke Mitchell, Jacob Scipio, Cam Gigandet, Jack Kesy
Director: Stefano Sollima
Release date: September 18th
Tom Clancy is best known for creating Jack Ryan, but he created another beloved character too, John Clark. 
Clark is John Terrence Kelly, an ex-Navy Seal-turned-operations officer for the CIA. 
The character has been played twice before, first by Willem Dafoe in Clear and Present Danger, which starred Harrison Ford as Ryan, then again by Liev Schreiber in The Sum of All Fears, which starred Ben Affleck as Ryan.
In this new take, Clark is still a Navy SEAL, who goes on a path to avenge his wife's murder only to find himself inside of a larger conspiracy.
1917
Starring: Dean-Charles Chapman, Colin Firth, Mark Strong, Benedict Cumberbatch, Richard Madden, Andrew Scott
Director: Sam Mendes
Release date: January 10th
Sam Mendes brings an all-star cast together for this stylish and pacy WWI thriller, which has been built to give the effect of one continuous take. 
1917 follows two young soldiers, Schofield and Blake, who are given a seemingly impossible mission. In a race against time, they must cross enemy territory and deliver a message that will stop a deadly attack on hundreds of soldiers, Blake's own brother among them...
Those Who Wish Me Dead
Starring: Angelina Jolie, Nicholas Hoult, Tyler Perry, Jon Bernthal, Aiden Gillen
Director: Taylor Sheridan
Release date: Late 2020
Taylor Sheridan, best known for his duo of Sicarios and the outstanding Wind River, returns for another brutal thriller. 
This time, we found ourselves in the Montana wilderness with a teenage murder witness, who finds himself pursued by twin assassins. 
Thankfully, he has a survival expert tasked with protecting him, but rather less thankfully, a forest fire is on its way and its threatening to consume them all.
Sheridan directs and has adapted Michael Koryta's book for the film. 
The Little Things
Starring: Denzel Washington, Jared Leto, Rami Malek, Sofia Vassilieva 
Director: John Lee Hancock
Release date: Late 2020
As well as facing down 007 in 2020, Rami Malek also looks set to go toe to toe with Denzel Washington in this explosive thriller. 
Malek will play a small-time Kern County deputy who is forced to team up with Washington's hardened big city detective to chase down a vicious serial killer.
Hancock, whose previous credits include The Founder and The Highwaymen, writes and directs this one. 
Fatale
Starring: Hilary Swank, Sam Daly, Michael Ealy, Mike Colter, Geoffrey Owens
Director: Deon Taylor
Release date: October 9th
Hilary Swank leads the way in this spiky thriller. 
Swank's character is billed as a seductive female police detective, who tricks a married man into a murder scheme...
Deon Taylor, who directed 2018's thriller Traffik and 2020 police drama Black and Blue, is at the helm.
Monster Hunter
Starring: Milla Jovovich, Tony Jaa, Diego Boneta, Meagan Good, T.I., Ron Perlman
Director: Paul W. S Anderson
Release date: September 4th
After turning Resident Evil into a box-office behemoth that produced six movies, Paul W. S Anderson is now bringing another video game to cinemas, Monster Hunter.
In this movie, we follow a United Nations military team after they fall into a portal to an alternate world, where Hunters, a team of skilled warriors, fight giant monsters. 
Now with their lives on the line, the two groups are forced to work together to defend the portal, thwarting monsters from entering and invading Earth...
Stillwater
Starring: Matt Damon, Camille Cottin, Abigail Breslin
Director: Tom McCarthy
Release date: November 6th
Matt Damon teams up with Spotlight writer/director Tom McCarthy for this new thriller. 
Damon plays Bill Baker, an Oklahoma oil-rig worker who travels to Marseille, France to unravel a mystery and clear his daughter's name when she is imprisoned for a crime she says she didn't commit...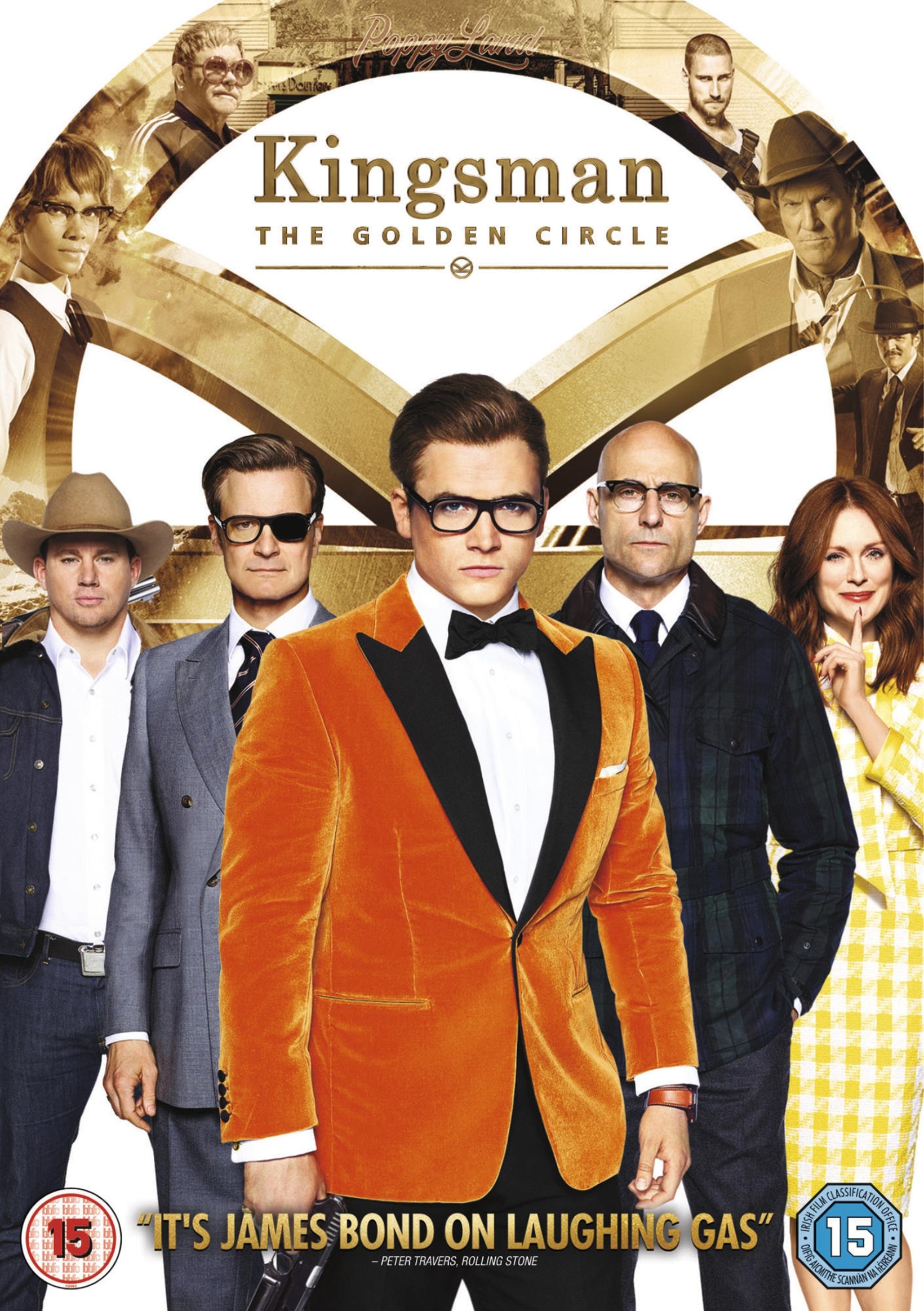 Kingsman: The Golden Circle