hmv.com previews... Five of September's Best Movies
hmv.com previews five of the most exciting movies that will be coming to your cinema screens in September...
The New Mutants
(Out September 4th)
Another project that has been beset by delays arrives in cinemas at the start of next month, a new X-Men spin-off which stars Game Of Thrones' Maisie Williams and Split's Anya Taylor-Joy.
We follow five young mutants, all of whom are just discovering their abilities while held in a secret facility against their will. Together they will fight to escape their past sins and save themselves.
Williams plays Wolfsbane, a girl struggling to reconcile her religious beliefs with her power to turn into a wolf, while Taylor-Joy will play Magik, a girl who has learned sorcery and uses teleportation discs to travel. Magik is the sister of Colossus, most recently seen in 2016's Deadpool. 
Newcomers Henry Zaga, Blu Hunt and Charlie Heaton play Sunspot, Moonstar and Cannonball respectively, while Elysium star Alice Braga plays Dr. Ceilia Reyes, a mutant and medical doctor who acts as a mentor for the new mutants. 
The spin-off is directed by Josh Boone, director of megahit drama The Fault In Our Stars, who has written the script with Jackass writer Knate Gwaltney. 
The movie was originally due for release in November of 2018, but has been delayed three times by 20th Century Fox with extensive reshoots taking place. 
The Roads Not Taken
(Out September 11th)
Javier Bardem leads this new drama from Sally Potter, writer/director of Ginger and Rosa and The Party. 
Bardem plays Leo, a man living in New York who has started to suffer from dementia. 
His daughter, Molly, comes to see him with a plan to take him to the dentist and the optometrist.
While Molly struggles to get him to these appointments, Leo is reliving parallel versions of his life in his mind, including his relationship with his ex-wife and a misspent youth in Greece. 
Elle Fanning, Laura Linney and Salma Hayek star alongside Bardem. 
Bill And Ted Face The Music
(Out September 23rd)
30 years after Keanu Reeves' Ted Logan and Alex Winter's Bill Preston announced themselves with Bill & Ted's Excellent Adventure, they return with a new adventure.
We were introduced to the pair as time travellers who first travel through time to assemble historical figures for their high school history presentation.
They then faced down an evil tyrant who creates android doubles of the pair and sends them back to eliminate the originals.
Now middle-aged, the duo are warned by a visitor from the future of the need for them to create a song that will save all life on Earth and the entire universe.
To do this, the pair work with their families, old friends, famous musicians, and each other to complete the task...
In the cast alongside Reeves and Winter are Samara Weaving, William Sadler and Kristen Schaal. 
Dean Parisot directs, while the original film's creators Chris Matheson and Ed Solomon provide the script.
Becky
(Out September 28th)
Lulu Wilson, Kevin James and Joel McHale come together for this low-budget action-thriller.
Wilson plays the titular character, a 13-year-old girl who has arrived at a lake house for a weekend with her father.
Things quickly take a turn for the worse when a group of convicts turn up with the intention of wreaking havoc on their lives.
Turns out though, they've underestimated Becky, badly...
Jonathan Milott and Cary Murnion direct, working from a screenplay by Nick Morris, Lane Skye and Ruckus Skye.
Miss Juneteenth
(Out September 25th)
This hotly-tipped drama arrives in cinemas at the end of the month. 
The film is the directorial debut of Channing Godfrey Peoples and is inspired by her own early life in Fort Worth, Texas.
In Fort Worth, Miss Juneteenth is an annual pageant and it's a crown that struggling single mother Turquoise Jones is desperate for her daughter to win, despite her daughter have very different plans...
Little Fires Everywhere's Nicole Beharie leads the way with Kendrick Sampson and Alexis Chikaeze in supporting roles.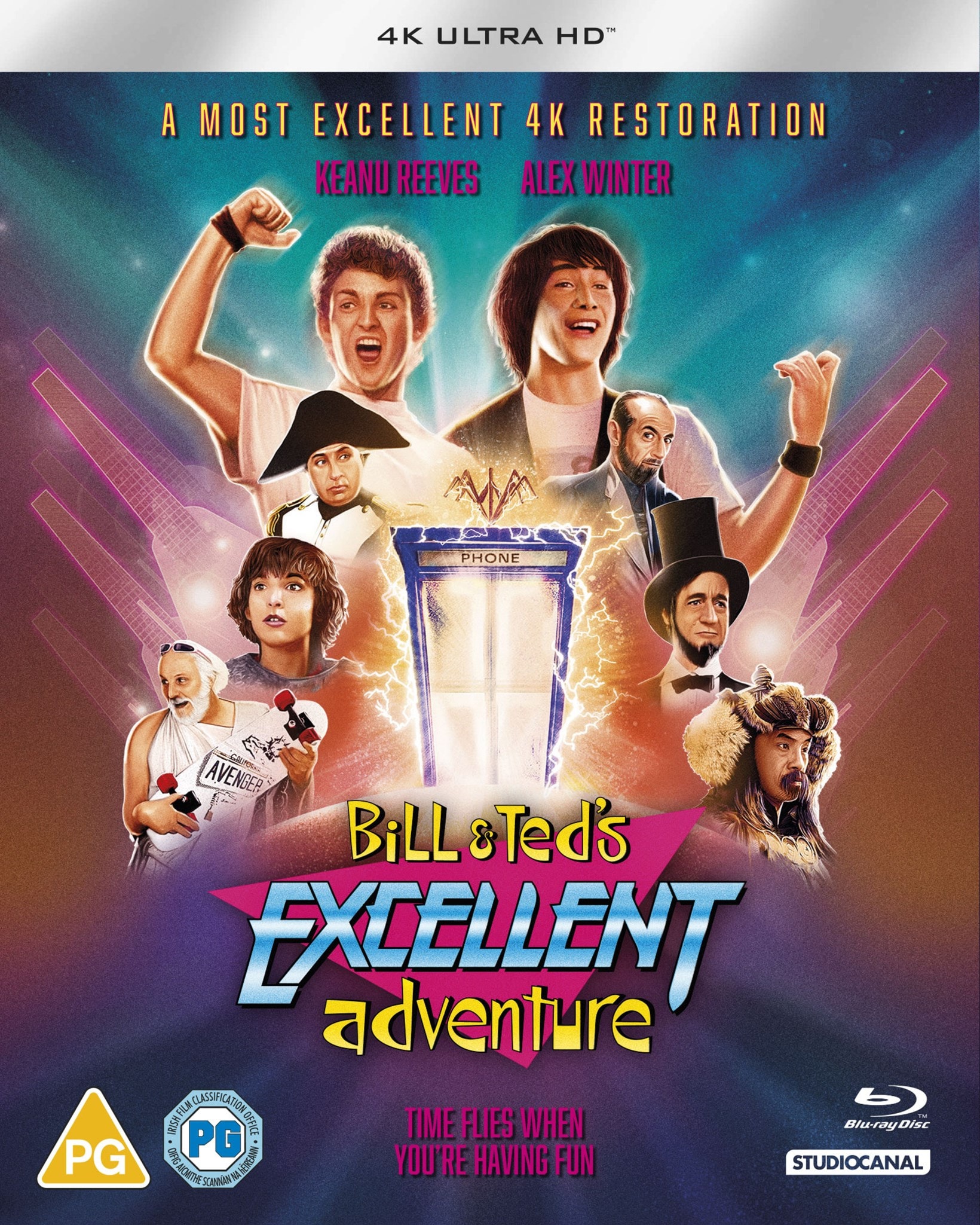 Bill & Ted's Excellent Adventure