Gotham Facts: 10 Things You Didn't Know
With over 75 years of comic books to mine for inspiration, the back story of Batman and Gotham, the city that made him, was always a prime candidate to be mined for a lavish TV series, and, at the end of 2014, that became a reality with Gotham.
The show has scored huge ratings and has run for five seasons, but the curtain comes down on the spin-off this week with the release of the fifth and final season on DVD. 
The series showed us a Gotham before Batman rose to fame and notoriety, when Bruce Wayne was just a child and we witness how the city became such a crime-infested cesspit and how iconic villains like Penguin, Riddler, Catwoman, Joker, Poison Ivy, Scarecrow, Hugo Strange, Two-Face, and Mr. Freeze became such worthy adversaries.
Starring Ben McKenzie, who you'll know better as Ryan from The O.C, as Jim Gordon, the police officer the caped crusader would go on to forge a close bond with, it follows Gordon as he attempts to almost single-handedly clean up the corruption-ridden city and how things got to be so terrible it inspired Bruce Wayne to suit up and become a vigilante.
Along the way, McKenzie was joined by Jada Pinkett Smith, Cory Michael Smith, Camren Bicondova and Robin Lord Taylor, who played hoodlums Fish Mooney, The Riddler, Catwoman and Penguin respectively, while Michael Chiklis, Morena Baccarin and Sean Pertwee have also had key roles in the show. 
With the show taking its final bow, we have celebrated by digging through the archives and come up with 10 things you didn't know about Gotham...
Bruno Heller took some convincing to take on the show…
Heller, who had previously created HBO historical romp Rome and crime series The Mentalist, was tapped to develop Gotham, but initially, he wasn't keen, going as far as saying "I was initially reluctant to do a superhero show. Not because I don't like them, but just because I don't really know how to write about people with superpowers. Human beings are diminished as soon as a superhero walks onto the screen. As soon as the superhero walks out of frame, you're waiting for them to come back." Clearly, producers won him round…
The show got special treatment…
Gotham bypassed the traditional pilot stage and went straight to series, unusual for a series of any kind. Even Game Of Thrones had a pilot first...
Ben McKenzie delivered a knockout performance, literally…
McKenzie was giving it his all during a stunt and crashed into a concrete pillar and split his head open, leading to several stitches. He put the whole thing on Instagram though, so he must have been alright…
He's the second actor to play both Jim Gordon and Batman…
The OC star voiced The Dark Knight himself in Batman movie, Batman: Year One, with Bryan Cranston playing opposite as Jim Gordon. He's the second actor to do that. Bruce Thomas played a live-action Batman in the OnStar commercials and voiced Commissioner Gordon in the DC Animated Original Movie Son of Batman in 2014.
The show has no roots or timestamp...
Heller has made it clear that the show is not anchored to any year in history, to achieve this effect, older and outdated technology such as rotary phones, CRT monitors and tube televisions are constantly used. 
Jada Pinkett-Smith brought an unusual accessory to her audition…
The star was so keen to land the role of Fish Mooney, the vicious lieutenant to mob boss Carmine Falcone, that she stepped things up for her audition. She arrived with a shirtless man on a leash who had the word LIAR written on his head with lipstick. You can see why the producers remembered her...
Robin Lord Taylor has a distinctive technique to get that limp…
He walks with a bottle cap in his shoe to get that limp you need to play The Penguin, it's a technique that Hollywood actors have been employing for over 50 years.
But that hair isn't the least bit real…
Taylor has to dye his natural blonde hair every two weeks to get The Penguin's dark locks, any longer than that and his roots start to show.
Paul Reubens is reprising a beloved early role…
In Gotham, Penguin's father is played by Paul Reubens, who played the same role in Batman Returns, a nice bit of symmetry on show there.
Happy news forced scriptwriters into some drastic changes…
After stars, Morena Baccarin and Ben McKenzie took their on-screen relationship off-screen Baccarin became pregnant, happy news that forced the writers to write a pregnancy into the show's second season. 
The fifth and final season of Gotham is released on Monday (July 29th). You can pre-order it here.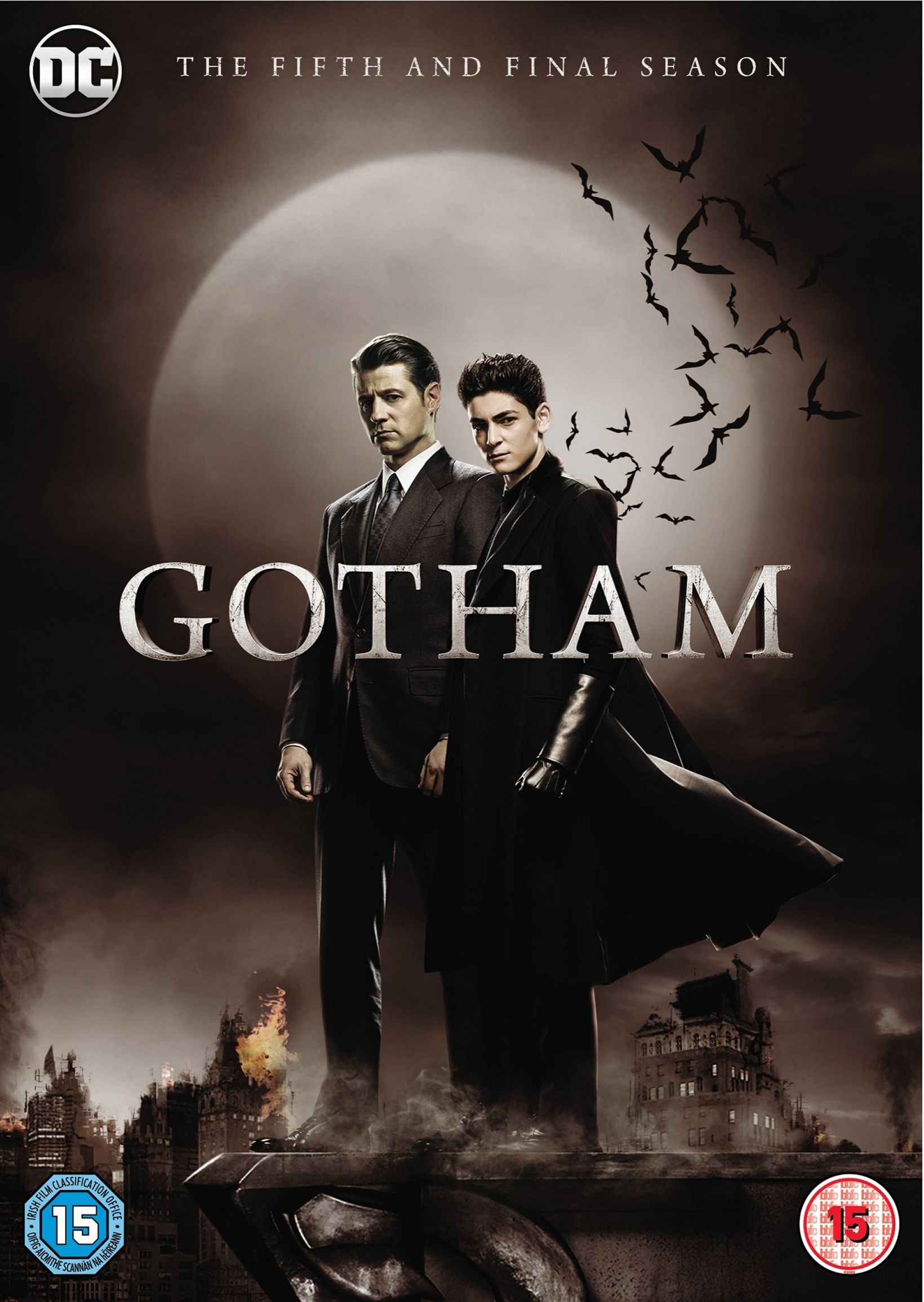 Gotham: The Fifth and Final Season