hmv.com previews... 10 of July's Best Movies
hmv.com previews 10 of the most exciting movies that will be coming to your cinema screens in July...
Dunkirk
(In Cinemas July 21st)
Christopher Nolan's hugely-anticipated war epic arrives in cinemas at the end of next month.
Bringing together an all-star cast that includes Tom Hardy, Cillian Murphy, Harry Styles, Mark Rylance and Kenneth Branagh, the movie sees Nolan depict the real-life events of an infamous battle in World War II where hundreds of thousands of British and Allied troops were surrounded by enemy forces.
Nolan, shooting in IMAX as ever, has promised to deliver a war movie like no other.
Spider-Man: Homecoming
(In Cinemas July 5th)
Tom Holland gets his first standalone film as the web slinger after he made his debut in Captain America: Civil War and the first standalone Spider-Man since the character returned to the Marvel Cinematic Universe.
Starring alongside Holland are Michael Keaton, Zendaya, Donald Glover, Jacob Batalon, Jon Favreau, Angourie Rice, Laura Harrier, Tony Revolori, Tyne Daly, Bokeem Woodbine, Marisa Tomei, and Robert Downey Jr. Cop Car director Jon Watts is in the director's chair.
In this new movie we find Peter Parker trying to balance his life as an ordinary high school student in Queens, New York City with fighting crime as his superhero alter ego Spider-Man. His biggest challenge comes from Keaton's Vulture, the movie's key villain.
War For The Planet Of The Apes
(In Cinemas July 11th)
After the huge success of Dawn Of The Planet Of The Apes, we get another action-packed outing.
Andy Serkis, Woody Harrelson, Steve Zahn, Gabriel Chavarria and Judy Greer star, while Matt Reeves returns to direct once again.
In this new instalment we pick up directly after Dawn Of The Planet Of The Apes and find Caesar and his ape colony embroiled in a battle with an army of humans, an army led by Harrelson's ruthless Colonel. As the movie goes on the fighting means both sides take heavy losses and all is set up for a battle to determine which species will survive.
The Beguiled
(In Cinemas July 14th)
Sofia Coppola follows up The Bling Ring with a new take on Thomas P. Cullinan's novel A Painted Devil, which was previously adapted for a 1971 movie that starred Clint Eastwood.  
The movie stars Elle Fanning, Nicole Kidman, Colin Farrell, Kirsten Dunst and Angourie Rice and takes us to the heart of the American Civil War with an injured Union soldier who has been taken prisoner and locked up in Confederate girls' boarding school.
Seeing an opportunity, he attempts to worm his way into each of the lonely women's hearts, causing them to turn on each other, and eventually, on him...
The Big Sick
(In Cinemas July 28th)
Kumail Nanjiani, star of Silicon Valley and Mike and Dave Need Wedding Dates, stars in this romantic comedy, which he has written with wife Emily V. Gordon.
The movie is inspired by the couple's own story. Beginning with his traditional Muslim family, who are unhappy with his relationship with Emily, an American. When Emily is waylaid by a mysterious illness, Kumail must take charge of the crisis with her parents, Beth and Terry.
Starring alongside Nanjiani are Zoe Kazan, Holly Hunter, Aidy Bryant and Ray Romano.
It Comes At Night
(In Cinemas July 7th)
Joel Edgerton, Christopher Abbott, Riley Keough, Carmen Ejogo and Kelvin Harrison all star in this psychological horror from Trey Edward Shults, director of indie hit Krisha. 
Edgerton plays Paul, who lives with his family in a remote wood, trying to protect them from the unnatural threat that terrorises the world. However, things begin to fall apart when the tenuous domestic order he has established with his wife and son is interrupted by the arrival of a desperate young family seeking refuge.
Cars 3
(In Cinemas July 14th)
Lightning McQueen returns for a third run out this summer in Pixar's new adventure.
In this outing we find Lightning McQueen struggling to keep up with a new generation of younger cars and he suddenly discovering that he is being pushed out of the sport he loves, forcing him to team up with a rookie technician to resurrect his flagging career.
Owen Wilson, Cristela Alonzo, Armie Hammer, Kerry Washington, Chris Cooper, Lewis Hamilton and Larry the Cable Guy lend their voices to the cast.
Song To Song
(In Cinemas July 7th)
Terence Malick unites Michael Fassbender, Rooney Mara, Natalie Portman and Ryan Gosling for this new flick.
The movie stars Gosling and Mara as struggling songwriters trying to catch a break in the music business who meet Fassbender's music mogul Cook, who has just started dating a waitress (Portman). As the movie, which is set against the music scene in Austin, Texas, progresses the two couple become hopelessly intertwined.
The movie will also feature appearances from Christian Bale, Cate Blanchett, Haley Bennett, Val Kilmer, Benicio del Toro, Clifton Collins Jr., Angela Bettis, Bérénice Marlohe, Holly Hunter and Boyd Holbrook, while the likes of Florence Welch, Lykke Li, Patti Smith, Iggy Pop, Black Lips, Iron & Wine, Arcade Fire, John Lydon and Fleet Foxes will all appear as themselves.
David Lynch: The Art Life
(In Cinemas July 14th)
Jon Nguyen chronicles the life and career of David Lynch, beginning with his childhood in Montana and ending as the eccentric director begins work on debut feature Eraserhead.
The Last Word
(In Cinemas July 7th)
Shirley MacLaine, Amanda Seyfried and Anne Heche come together for this touching comedy drama.
It tells the story of a retired businesswoman who decides she wants to write her own obituary and recruits a young journalist to carry out the task, resulting in an unlikely friendship.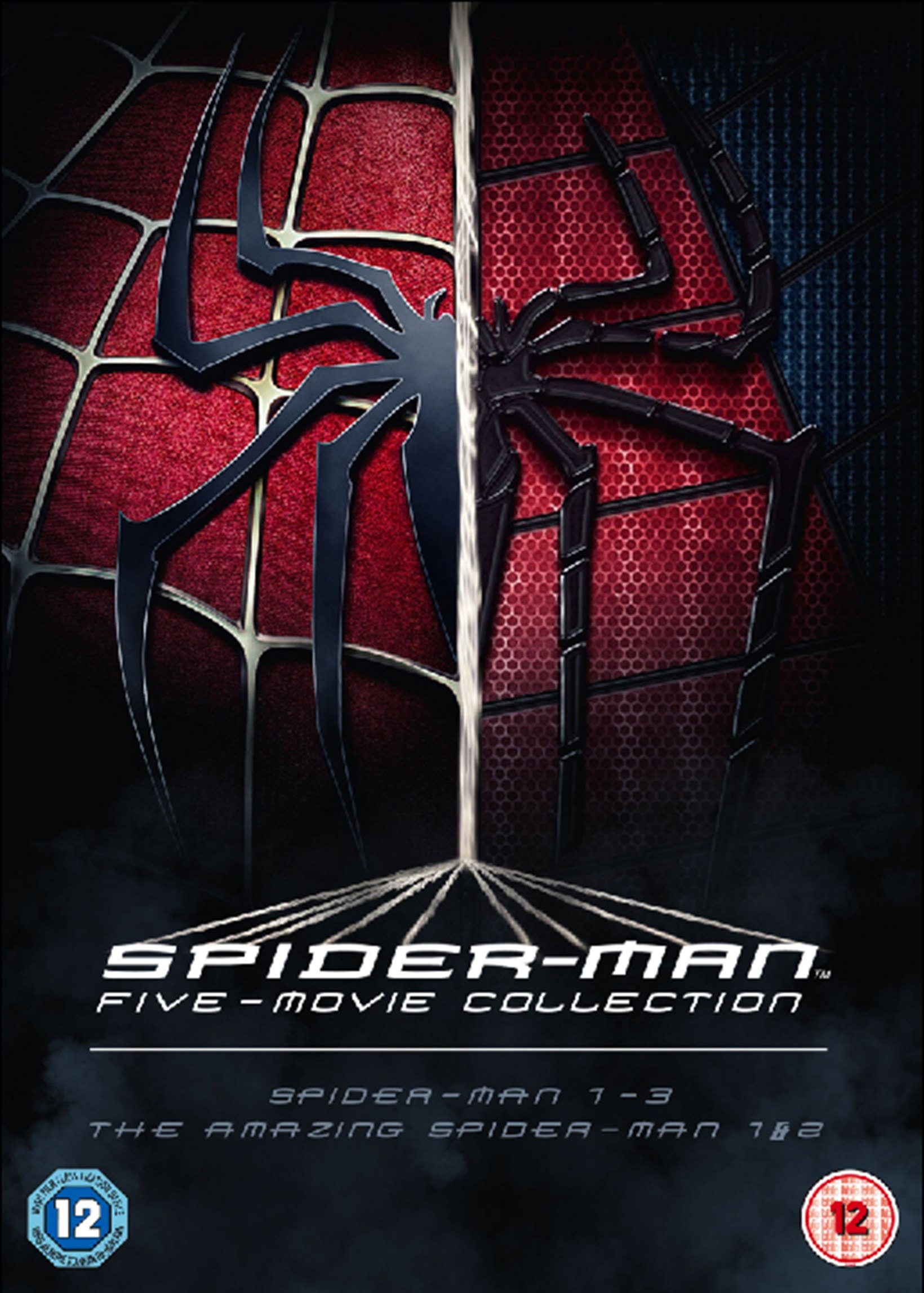 The Spider-Man Complete Five Film Collection