Suffragette: What You Need To Know
Released in cinemas in October last year, Suffragette tackles the story of the protest movement spearheaded by Emmeline Pankhurst that ultimately helped bring British women the right to vote. Directed by Sarah Gavron and with a script from The Iron Lady and The Hours writer Abi Morgan, the film arrives in stores on DVD and Blu-ray on Monday (February 22nd). Here's everything you need to know...

Who's in it?
Meryl Streep takes on the role of Emmeline Pankhurst alongside an impressive cast that includes Carey Mulligan, Helena Bonham Carter, Ben Whishaw, Anne-Marie Duff, Romola Garai, Natalie Press and Brendan Gleeson, among many others.

What's the plot?
As the title suggests, the film's plot revolves around the suffragette movement at the beginning of the 20th century, but more specifically the plot of Suffragette centres on Maud Watts (Mulligan), a young woman employed at a laundry who becomes involved in the movement when she recognises one of her co-workers, Violet (Duff), at a protest rally. Encouraged by the wife of an MP to speak out, Maud and Violet are due to testify in parliament, but when Violet's husband finds out and physically abuses her, Maud is left to testify alone.
When they discover that, despite their pleas, parliament has voted against women's right to vote, a demonstration turns nasty when the police get heavy handed with the protestors and Maud ends up in jail with one of Pankhurst's colleagues, Emily Davison, who persuades Maud to become more involved with the suffragettes' activity.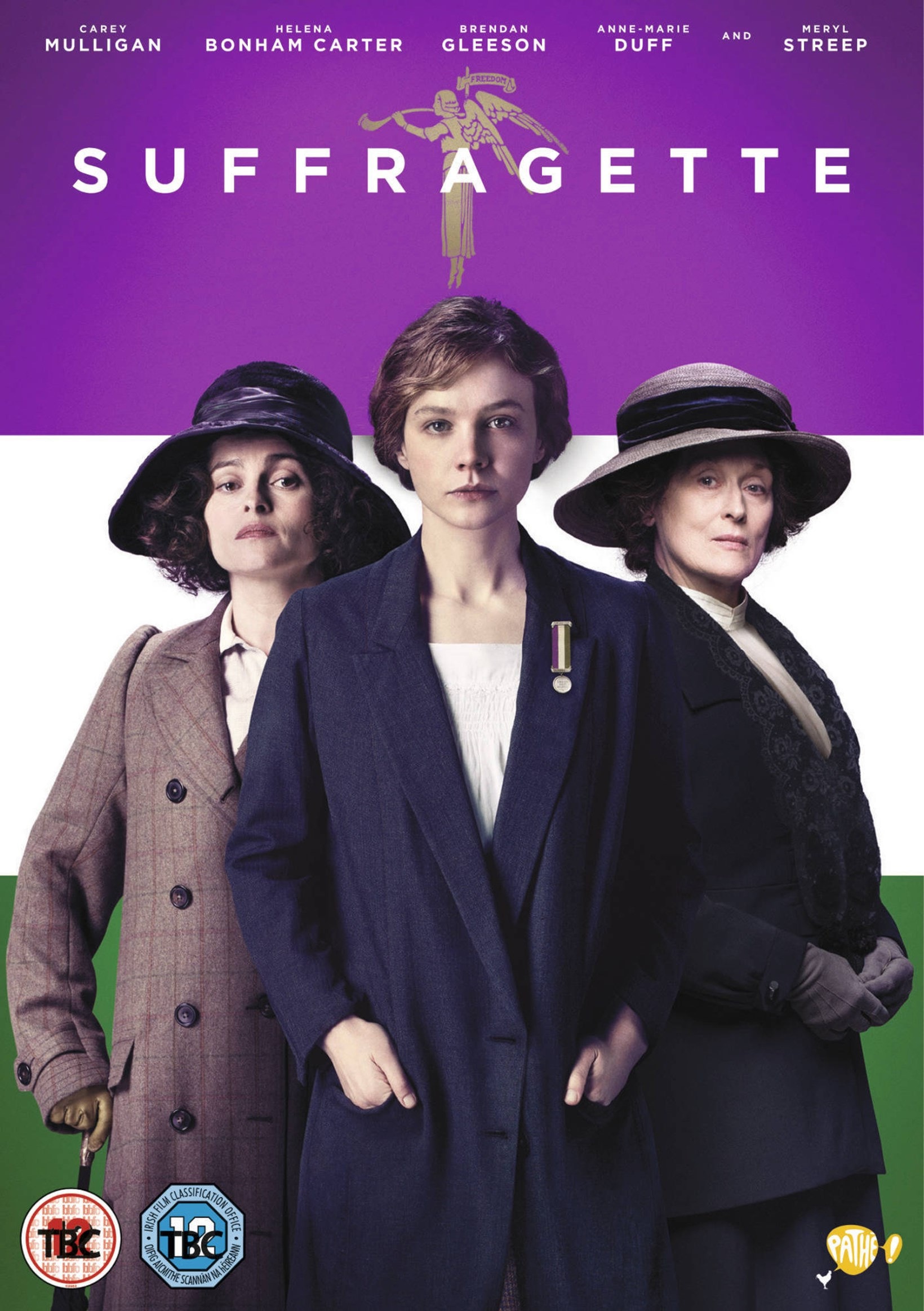 Newspaper coverage of the event causes tensions between Maud and her husband Sonny (Whishaw) and when she breaks a promise to stay away from those involved in the movement and is arrested a second time, her husband throws her out of his house and refuses her access to their son.
As Maud continues to campaign for women's rights and becomes a known face in the suffragette movement, her husband, ostracised by his community, gives up their son for adoption, a move which only further radicalises Maud. When police put pressure on the newspapers to bury the stories about the suffragette movement, they orchestrate a series of attention-grabbing stunts to gain exposure for their cause, including bombing post boxes and cutting telegraph wires, culminating in a planned stunt to display banners in front of news cameras at the Epsom derby, due to be attended by King George V.

Does it deliver?
Carey Mulligan shines in the lead role and there are plenty of other great performances on offer here too, particularly from Anne-Marie Duff and Meryl Streep. As you may already be aware, the film was the subject of some controversy around its release in cinemas last year, although most of that was down to the promotional activity around the film than anything in the script. But, leaving aside the identity politics discussion for a moment, writer Abi Morgan and director Sarah Gavron do deserve a fair amount of credit for producing a film that is, for the most part, historically accurate and brings the story of those responsible for spearheading the feminist cause to a mainstream audience.
Perhaps a little strangely, Suffragette has been completely ignored at the awards this year by both BAFTA and the Academy. Whether that's down to the controversy surrounding the film's release, we can only speculate, but the film's lack of nominations shouldn't put you off – if you're familiar with the story of Pankhurst and have an interest in how the movement affected lives of the ordinary women involved in it, this is an informative account that's well worth a look.
Suffragette: Official UK Trailer