The Ballad of Lefty Brown: What You Need To Know
A new western from the director behind Dead Man's Burden sees an ageing cowboy witness the death of his best friend and set out to track down the men responsible. The Ballad of Lefty Brown arrives in stores on Monday (May 7th), here's everything you need to know...

Who's in it?
Bill Pullman stars as the titular cowboy, alongside a cast that includes Peter Fonda, Jim Caviezel, Kathy Baker and Tom Flanagan.

And who's directing?
Writer/director Jared Moshe takes up residence in the director's chair for only the second time in his career.

What's the plot?
Lefty Brown (Pullman) is an ageing, slightly hapless cowboy whose longtime friend and partner, the newly-elected senator Edward Johnson (Fonda), is suddenly killed by an unknown gunman while the pair are out riding their horses across Johnson's ranch. Lefty is determined to find his killers and enlists the help of his friend Tom Harrah (Flanagan), a grizzled, hard-drinking U.S. Marshall, and a young gunslinger by the name of Jeremiah Perkins (Diego Josef).
Together they set out across the vast plains of Montana to track down those responsible for Johnson's death, leading to a gunfight with a band of outlaws that leaves Jeremiah wounded. Lefty returns to his hometown with information on the killers' names and whereabouts, only to find that he is in the frame for Johnson's death. Lefty then faces a battle to clear his own name and bring his friend's true killers to justice.

Does it deliver?
Bill Pullman's performance here elevates what might ordinarily be a fairly standard genre piece into something much more engaging and there's enough grit and swagger here to make The Ballad of Lefty Brown an enjoyable watch, especially for those who have been enjoying the new wave of westerns that have emerged in recent years.
You can find a trailer for the movie below...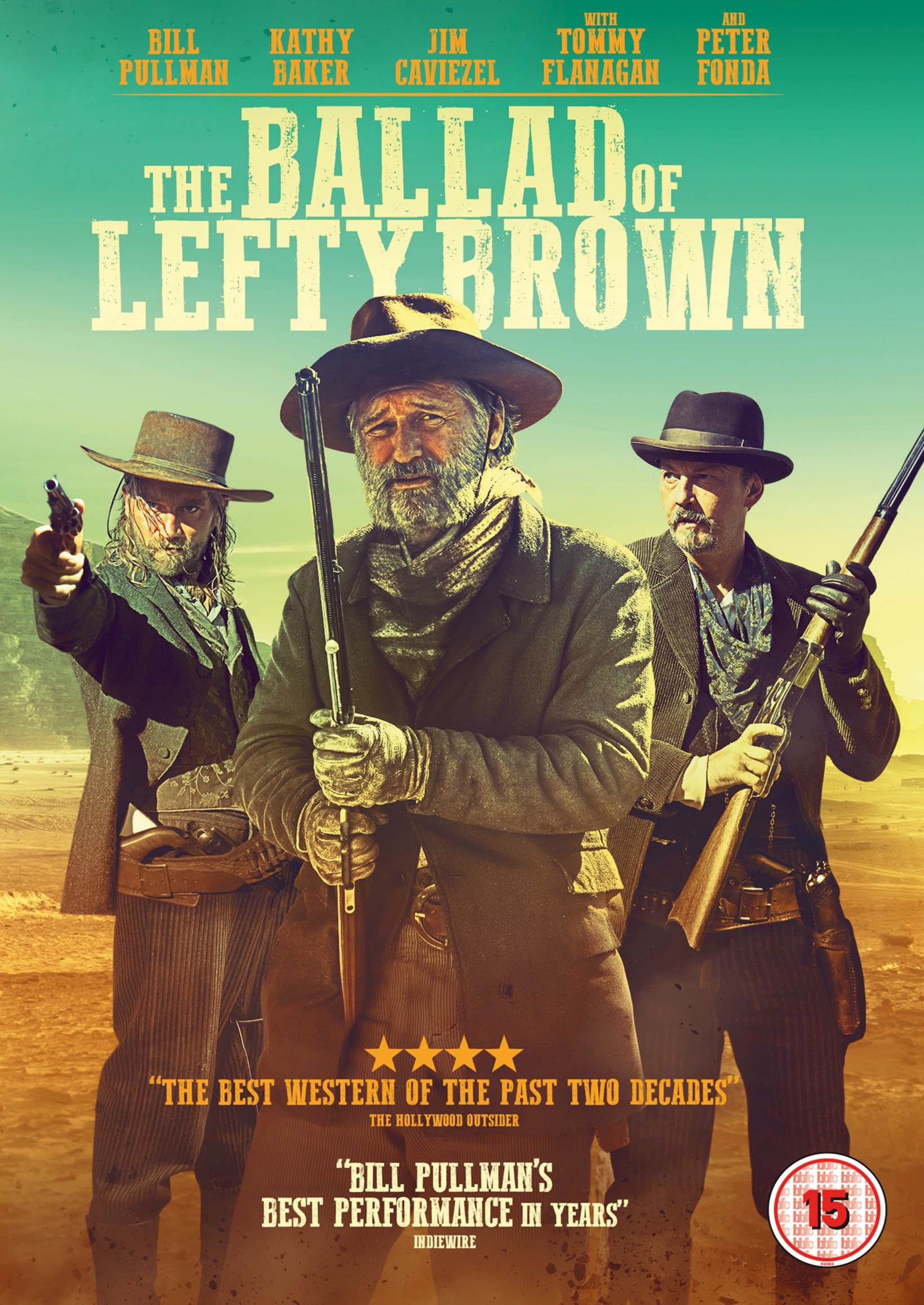 The Ballad of Lefty Brown