This Week's New DVDs: July 27th 2015
Suite Francaise, Seventh Son, Wild Card and While We're Young are among this week's new releases on DVD. 
Michelle Williams, Sam Riley, Margot Robbie, Kristin Scott Thomas and Ruth Wilson lead this gripping drama that follows the romance between a French villager and a German soldier in occupied France during the Second World War. Click here to read our interview with Sam Riley. 
Jeff Bridges, Ben Barnes, Alicia Vikander and Julianne Moore star in this fantasy epic, click here to read our full preview. 
Jason Statham stars as a Las Vegas bodyguard with lethal skills and a gambling problem who suddenly finds himself on the run from some of the mob's most dangerous men. Click here to read our interview with director Simon West. 
Ben Stiller and Naomi Watts star in Noah Baumbach's touching comedy about a middle-aged couple who seek to recapture their youth after they meet a lively younger couple. 
Juliet Binoche and Kristen Stewart lead this acclaimed indie drama about an A-List actress who is forced to confront an uncomfortable reflection of herself when she agrees to take part in a revival of the play that made her famous. 
A Girl Walks Home At Night Alone
The acclaimed Iranian vampire drama is released on DVD this week. 
The second season of this complex Danish drama hits DVD shelves today. 
The third season of the Rachel Bilson-led drama that follows a heart surgeon as she struggles with life as a small town GP comes out today. 
Justice League: Gods And Monsters
Jason Isaacs, Tamara Taylor, Michael C.Hall and Benjamin Bratt lend their voices to DC's latest animated adventures. 
Modern Family's Rob Riggle and Desperate Housewives' Jesse Metcalfe star in this action thriller set amidst the aftermath of a zombie apocalypse. 
The third and final series of E4's heartfelt teen drama hits DVD shelves today. 
Katie Holmes stars in this tough thriller as a school teacher who moonlights as a violent vigilante, killing the local town's criminals.
David Arquette and Jason Isaacs lead this historical drama about the events of Battle of New Market during the American Civil War. 
The first season of this high-scale drama about one man's mythical quest to solve the riddle of the Gods is released today. 
Seth Green and Dakota Fanning lend their voices to this animated adventure about a hapless bird who must lead a flock migration to Africa. 
The European wars of the early 1800s are invaded by zombies in this low-budget action movie. 
Jimmy Weber directs this horrific psychological thriller about a struggling actress who develops a taste for her own flesh. 
Five friends decide to visit the site of a notorious massacre, only to discover that the murderer is still very much alive and on the hunt for new victims. 
Courteney Cox directs Sean William Scott and Olivia Thirlby star in this comedy drama about a newly divorced man who heads back to his hometown to confront all those who've wronged him in the past. 
A group of friends take shelter in an abandoned house, only to discover that the house is occupied by some rather unpleasant spirits. 
This French fantasy thriller follows Chris, a young man whose parents were brutally killed on the same day that Halley's Comet could be seen from earth. Now a new comet is in the sky and it's going to turn Chris's world upside down once again. 
A small town is rocked by a massive earthquake, but is it a natural disaster or something entirely supernatural?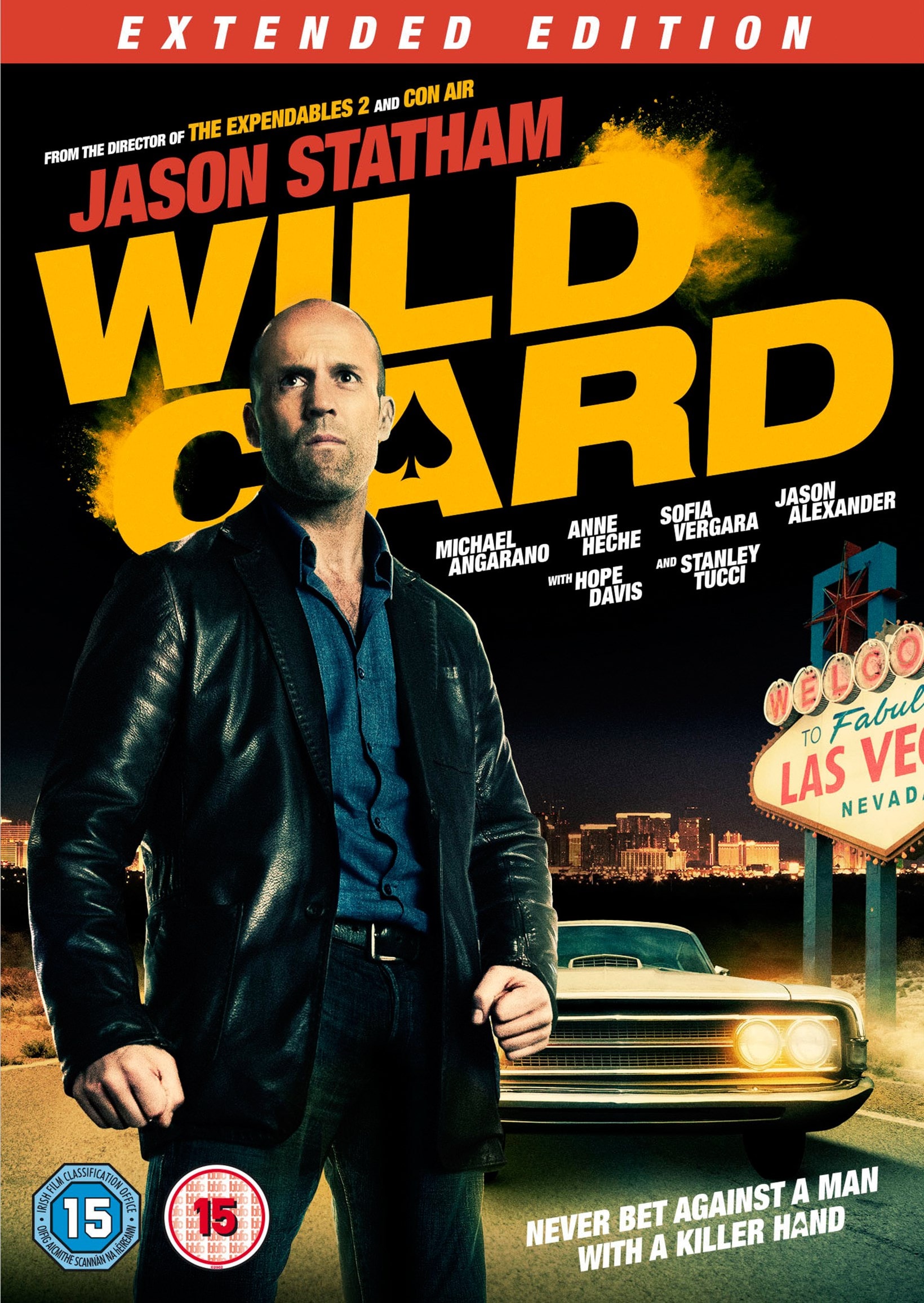 Wild Card: Extended Edition