"It's me doing the same kind of thing as before. Trying to be funny..." - hmv.com talks to Tim Vine
We chat to Tim Vine about his new DVD, taking penalties and his plans for a disco album...
How has 2016 been for you?
"It's been a lot of fun. I went to Australia and Loch Ness. That's two great things right there. On the down side I got reading glasses for the first time. So it turns out I'm getting older. I'm typing this but I can't actually read it."
You're about to release your fifth live DVD, are you well practised at making them now?
"I wouldn't say well practised. It takes quite a lot to put it together. I think I know what the main elements are now though. Write a lot of jokes. Write eight songs. Two long ones and six short ones. Make some props out of cardboard and put them on a table..."
Tell us about this live show, how did you want to move on from what you've done before?
"Oh crikey, was I supposed to be moving on? It's me doing the same kind of thing as before. Trying to be funny. You've got a point though. Perhaps my next DVD should be contemporary dance..."
When did you come up with the title of TIM TIMINEE TIM TIMINEE TIM TIM TO YOU?
"I'm glad you asked that. The credit for that title goes entirely to my fellow comedian James Acaster. I was walking down the street at the Melbourne comedy festival with James and another comic friend of mine Tim key, and my promoter rang desperately needing the title of my new show for upcoming Edinburgh festival. I hadn't thought of a decent one and James suggested the Timinee title. It made us all laugh so I went for that."
What have you got lined up for 2017 already?
"I'm going to release a disco album in January where I sing in a high voice like the Bee Gees..."
Finally, what's been your moment of 2016?
"Me and a friend went to Sutton United on a beautiful sunny day and took free kicks and penalties against the goalkeeper coach. It was like being in Spain. A fantastic way to spend an hour and a half. I won by the way..."
Tim Vine's new DVD Tim Timinee Tim Timinee Tim Tim to You is out now and available here in hmv's online store.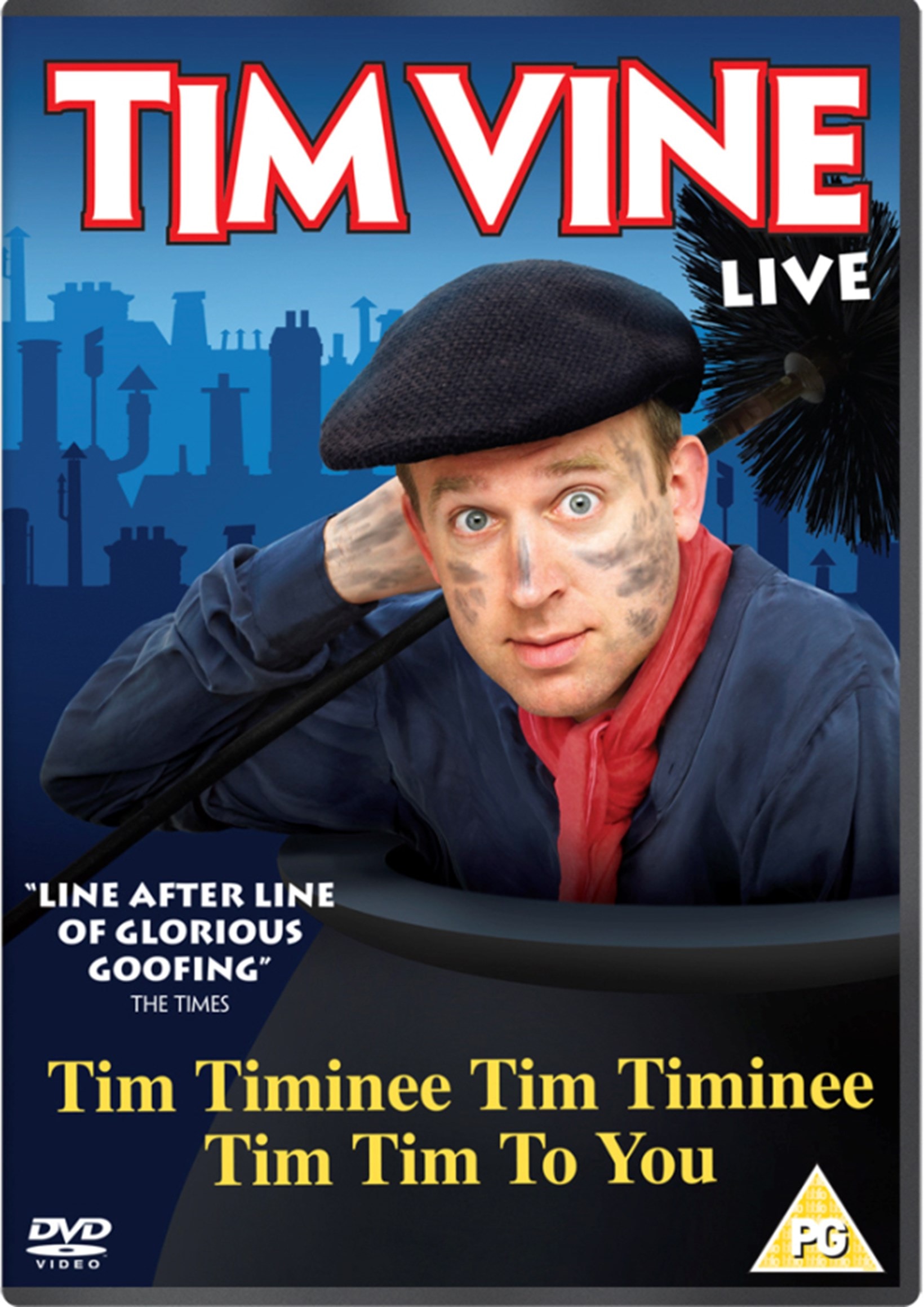 Tim Vine: Tim Timinee Tim Timinee Tim Tim to You